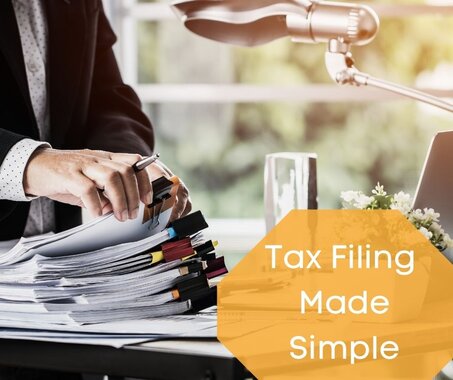 The IRS' 2019 statistics show that taxpayers are taking longer and longer to begin their tax filing process. The organization's refunds have dropped by 10% since 2018 even though its site visits have risen by a startling 7%. Those numbers tell us one resounding fact: America is struggling with filing taxes. The tax season is a chaotic time, even among those with simple returns and few refunds. During complex years like 2020, all that number-crunching becomes even tougher to manage. A few key changes have altered the way America deals with tax filing:
The CARES Act has altered the way we handle retirement accounts.
The Tax Cuts and Jobs Act has affected several important deductions.
Roth IRA contributions had to be maxed out by July.
A boost in remote work has introduced new deductions.
The PMI deduction has been reintroduced.
The Appropriations Act has reduced the threshold for medical deductions.
It's enough to baffle the average American, especially when you consider the potential consequences of tax filing errors. If you're already coping with IRS problems, your fear will be even more palpable. Tax resolution can be expensive and intimidating. At True Resolve Tax Professionals, we understand that compassion is as important as paperwork. Many of our clients are facing the toughest tax year of their lives. Filing your taxes can be scary, and we diminish that fear in five important ways:
1. We Take the Isolation out of IRS Dealings
Eighty percent of taxpayers worry about tax filing and a third of them take guidance from friends instead of tax professionals. Tax time requires you to navigate an ocean of exemptions, deadlines, and regulations, but it's just as demanding on an emotional level. Our tax expert attacks that problem from two angles. First, we bring our expertise to the tax preparation process, and second, we treat every client with the compassion they deserve. Many of our clients are facing liens, penalties, and property seizure. While those problems can be solved through knowledge and planning, we believe that kindness is just as important.
2. By Guaranteeing our Tax Filing Experts
As a tax resolution services firm, True Resolve stands by every professional under our umbrella. We guarantee you certified professionals, but we go a step further by keeping a diversified team. A tax filing firm is like a puzzle. Each piece needs to bring its unique assets to the process. Our resolution services expert is an IRS-enrolled agent and Graduate Level instructor with the National Tax Practice Institute. He's worked with a massive range of business and personal tax issues. Our IRS enrolled agents bring their expertise to the table. Every one of them has a federal government designation and has been put through stringent ethics checks. Our team is elite, precise, and committed.
3. By Specializing
You wouldn't hire a dentist to treat your epilepsy, and you shouldn't hire a financial advisor to do your tax accounting. At True Resolve, we stay within one niche: Tax accounting. Filing tax paperwork is an evolving process that constantly shifts with new regulations. The only way to stay in touch with the changing climate is by working with it all day, every day, so that's exactly what we do. Our tax filing professionals add to their expertise by finishing 100 hours of annual education so that they're always on top of the current landscape.
4. Through Negotiation
Most of our clients arrive at our doorstep thinking there's only one way out of their tax preparation woes. That's the first step to failure. The truth? The IRS wants your compliance, so it's willing to adjust to make things easier for you. It often negotiates reasonable payment plans and even reduced amounts via IRS offer in compromise (OIC). We treat every tax filing problem as a two-way conversation, and our IRS licenses don't hurt our odds of success.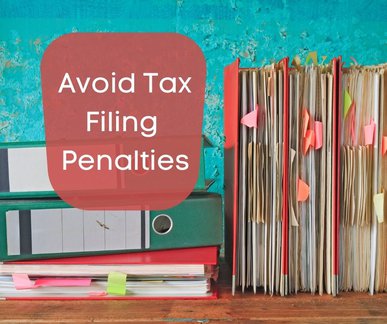 5. By Attacking Tax Filing Penalties at the Source
The IRS is quick to levy penalties against those who aren't compliant. Its failure-to-file penalty covers 5% of your unpaid amount up to a quarter of your unpaid funds. The maximum penalty is a terrifying 47% of your taxes, so, unsurprisingly, so many taxpayers are terrified of their tax filing responsibilities. The IRS doesn't always get it right, and their revenue officers aren't always polite. True Resolve will form a barrier between you and your revenue officer so that you no longer need to spend your emotional energy on difficult relationships. Our IRS penalty abatement service targets relief options on the grounds of past compliance.
Filing your taxes is more than just paperwork. It's often an emotional process, so we attack tax filing problems from two angles: The practical and the personal. That's why our clients are happy, relaxed, and in control. Contact us today to set up a consultation.